The Masters and Cyber Liability
By Cyber Risk Solutions | April 08, 2014 at 04:03 PM EDT |
No Comments
Now that the first full week of April has arrived, so too has the unofficial commencement of spring: The Masters golf tournament. Ninety-seven of the best players in golf will descend on Augusta, GA and drive up Magnolia Lane in hopes of dawning the coveted Green Jacket on Sunday evening.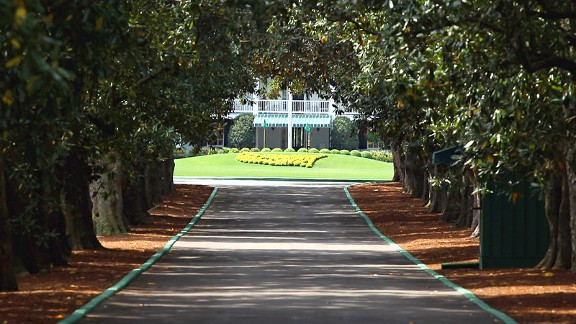 (Side note: If you ever have an opportunity to stroll the grounds of Augusta National in person, drop whatever you're doing and accept the invitation. It's a slice of heaven on earth.)
So what does The Masters have to do with cyber liability, data breaches, and insurance?
Well, as any player (professional to beginner) can testify, golf can be a cruel game, filled with frustrations, stumbles, and heartbreak. Like a business, these best players in the world will, without question, face setbacks and hardship.
Presently, one of the harshest setbacks an entity can face is a data breach, where their customers' personally identifiable information is compromised and their customers face identity theft. No one wants to be the next Target, who lost 40 million credit cards and another 70 million other records with customer information.
The bad press alone following a data breach can be enough to cripple an organization. Moreover, a breached institution is statutorily required to notify their customers that their information was compromised. That notification and the subsequent offering of credit monitoring services can be a huge burden on a company's bottom line. Not to mention the impending lawsuit(s) from customers with an ax to grind now that their identities were stolen.
And for those that believe that their commercial general liability insurance policy will protect you, think again. The courts have ruled that general liability policies were not intended to cover the loss of information. Many insurers go further and specifically exclude data breaches!
A standalone cyber liability insurance policy is a recommended risk management tool to insulate an organization from the devastating financial effects following a data breach. Don't become like one of the numerous businesses that had to file bankruptcy following a data breach.
To circle back to our Masters theme, just as there isn't one type of golf swing, there isn't one solution to address data breaches. There are as many versions of the golf swing as there are businesses and organizations out there. And every single organization that has employees or customers is susceptible to a breach of information.
A cyber liability insurance policy offers peace of mind when a data breach does affect your company, giving you the experts to call at a moment's notice as well as the financial resources to save your bottom line.
If you would like to learn more about cyber liability insurance, please give me a call at 410-727-2211 x606. Just ask for "Nickel."
Enjoy the Masters!